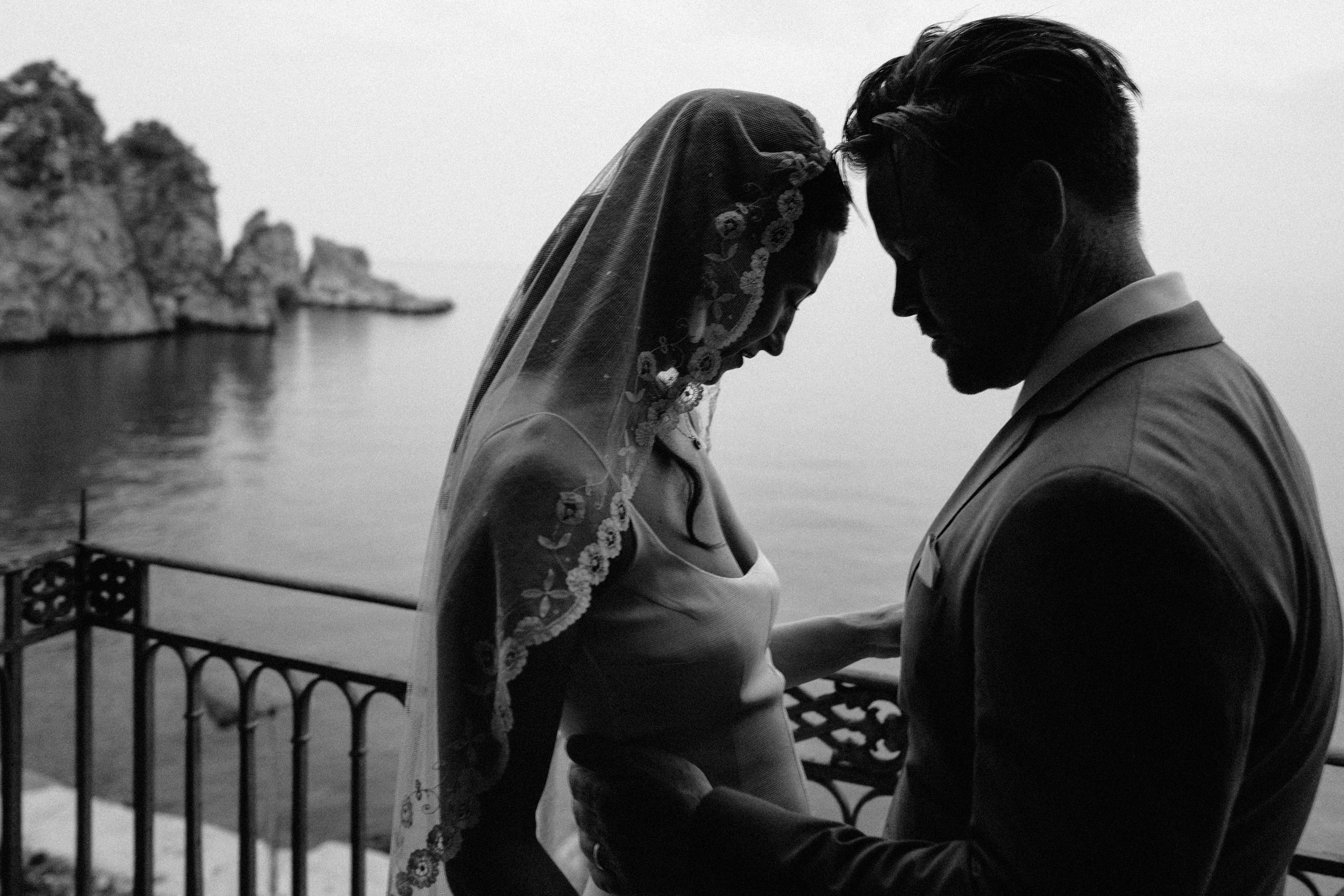 When I arrived at the Tonnara di Scopello to capture Ashley and Tyler's wedding it was raining. It was still the first day of September but you could breathe in the air that autumn was arriving. I found Ashley in her room writing her vows and she was exactly like I figured her since the very first contact we had: emotional but relaxed, deeply involved in the place and in the moment, as Tyler was. We live our lives in a very fast and often non-present way and it is always so beautiful to meet someone who's able to be present in that place, in that moment. It came natural to me to slow down and connect with them with the same approach they were having. My steps became lighter and my breath deeper. I took my camera and I just tried to capture all that life around me.
Ashley said:
Working with you was not work at all! It was such a seamless, personal, thoughtful experience. At times it was like having an old friend around for the most private moments, a feeling that was comfortable and reassuring; at other times Giuseppe became this sort of ninja
—
he was invisibly capturing the most incredible details of the wedding and yet nowhere in sight! From the first meeting to the wedding day itself, we were at ease knowing Giuseppe would capture our story authentically, and for this reason we gave him no direction. The trust was always there. And, he exceeded on every level. These are not normal wedding images. This is truly astute story telling, a kind of bearing witness that goes beyond technical photography work because there is so much soul in Giuseppe's craft. We only wish we could have spent more time together as simply friends. 
8 - 2020
Ashley and Tyler
Sicily